Positive M&A Cycle in the IT markets
21 December, 2018
Posted by:

Bert.Kroes

Category:

M&A IT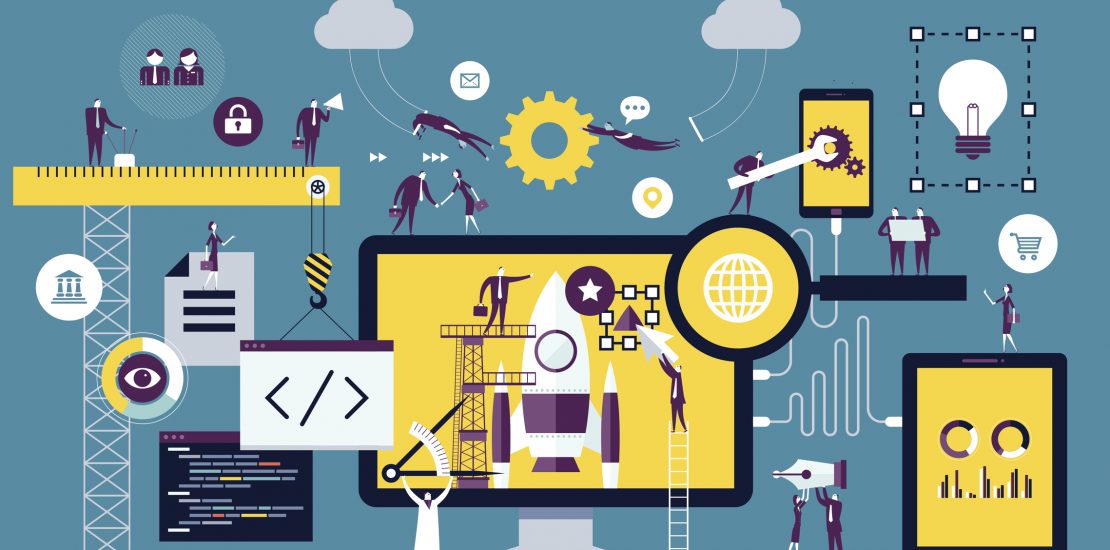 Yellow vests, a "hard" Brexit and possible trade wars. Many IT entrepreneurs are getting a bit restless from the current news and wonder, where do we stand in 2019 and what strategic direction with regard to mergers & acquisitions should we follow? To date, geopolitical developments have had little influence on the positive M&A cycle. 2018 was a very good year for mergers and acquisitions in IT and the high M&A dynamics seems to continue in 2019.
Cloud is still an important value driver, with Amazon (AWS) and Microsoft (Azure) dominating in terms of hosting and infrastructure services around it (IaaS). Google is fighting for third place and with the new Cloud CEO Thomas Kurian (ex Oracle) the tech giant will focus more on acquisitions to strengthen its position. We expect the Dutch adoption of Google Cloud & Data Analytics (BI) services to increase as well.
Cloud Software
Cloud continues to disrupt virtually all sectors. The main drivers of growth for Cloud software are companies, government agencies and other institutions that streamline workflows, reduce costs and collaborate more effectively and transparently with customers and citizens. Software companies that operate in 'vertical markets' also benefit from this and are looking for strategic parties to make a 'quantum leap'. Cloud technology has progressed to a level where it can quickly demonstrate specific ROIs to customers. Deal flow for Cloud software companies that make this possible is high and we have been actively involved this year in the sale of  Dutch L&M software to Noordhoff publishers.
M&A & IT in Spain
Relative economic stability despite political unrest in the past year has ensured that Spain remains an attractive destination for certain international investors. 60% of the deal flow in Spain is realized by foreign buyers but the country is still relatively inexperienced with international M&A deals in the mid-size IT markets, so there are sufficient opportunities to approach good targets. Spain is in the EU and in the EURO zone, it is growing and it is a stepping stone to Central and South America. Our Spanish partners are actively exploring the market and we already have several mandates from Spanish companies with focus on IT Managed Services, BI and Cyber Security.
Portugal is popular with Tech investors
Portugal has established itself after the financial crisis in particular as a party for the outsourcing of IT work (nearshoring) but it is increasingly becoming an incubator for new Tech startups in the field of software and IoT technology. Remarkable is the professionalism present in the companies and the international orientation of the entrepreneurs who, besides Portuguese, also speak good English and Spanish. Meanwhile, Portugal is also starting to become an interesting M&A market for international investors who want to buy. The Portuguese government offers various investment programs that serve as accelerators for attracting national and international investors. We are at the moment very active here both directly and through our Spanish partners.
Managed Service, Security & hosting
The consolidation in the field of Managed Services & Security has continued unabated this year. In addition to the usual suspects such as Axians, Unica, Total Specific Hosting (TSH), Main Capital (Denit), Waterland (Sentia) & Nordian (OpenLine), Holland Venture has made significant progress and achieved a strong strategic footprint through its portfolio investment ICT service provider Avensus group. In the beginning of the year Avensus acquired ICT vision from Eindhoven and in the summer security and Cloud consultant Auditconnect. In December, Avensus acquired Cliënt ICT, which we actively assisted in the sale process.
In the pure infra hosting market, the consolidation continues even further. International parties with a Dutch background such as Interxion and Equinix have become leading global players and make headlines with international acquisitions. But larger players in the Netherlands such as OCOM (Leaseweb) and Strikwerda Investments (SI) are also active on the buy side. Not forgetting TransIP from Dutch Entrepreneur Ali Niknam who also was very active with the acquisition of IT-Ernity  at the closing of the year.
Outlook 2019
We predict that 2019 will be an active year for M&A in the IT markets where Cloud software, together with new developments in the fields of AI, Data Analytics, Cybersecurity and SaaS, continue to set the tone. New service providers will emerge that offer these different digital disciplines in a total package and integrate them into the existing infrastructure combined with managed services.