Influence of AI and Data services on M&A in IT markets
27 December, 2019
Posted by:

Bert.Kroes

Category:

M&A IT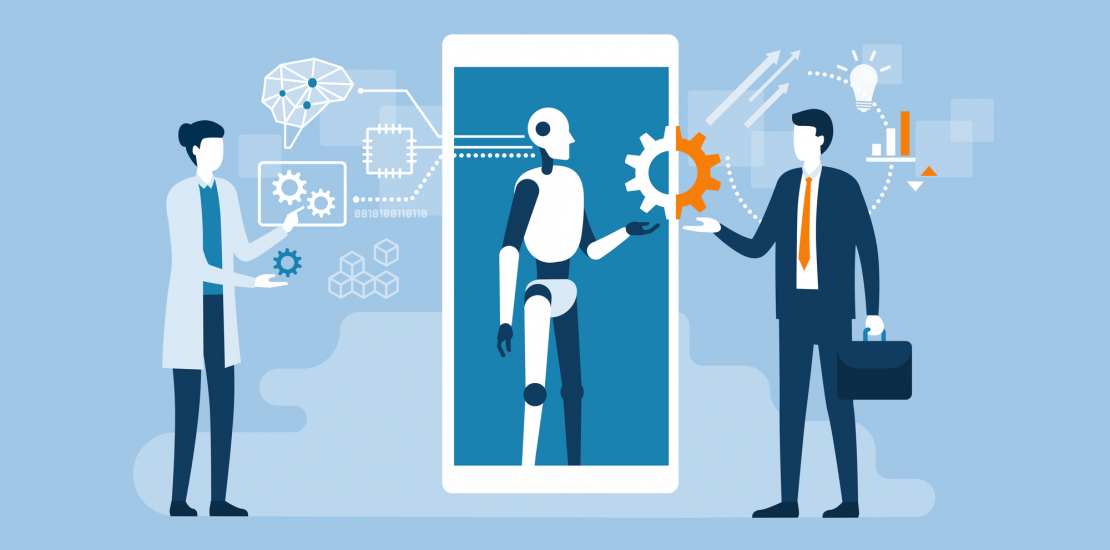 Customer service that uses chatbots, facial recognition in the streets of China and the increasing use of smart devices. In the past year we again saw many developments about how Artificial Intelligence (AI) influences society.
The demand for data-driven services and applications has increased in almost all markets due to an enormous growth in AI and machine learning initiatives. Nowhere is there a more clear interest in AI than in the US where big Tech giants such as Apple, Google, Microsoft & Facebook have been very active in AI startup acquisitions. The US is the world leader in AI followed by China as a close second.
The Netherlands is catching up and seems to be in a good position worldwide, especially in data science specialized agencies. The increased interest has led to almost unnoticed deal flow in this area where established service providers finally see the added value in AI and data services. Remarkable deals this year in the Netherlands were the acquisition of Kadenza by Vinci Energies (Axians) and the acquisition of Cmotions by Broad Horizon. Traditional engineering firms are also more and more taking an interest in AI as we saw last year with the acquisition of Ynformed by Royal Haskoning.
Many interesting AI & Data services players remain, and we anticipate a broad market interest in acquiring these specialized agencies.
Data engineering & iPaaS
Important data-services that are often underestimated are data engineering and data integration. Data service providers often struggle with collecting, transforming and preparing the data they need to start AI & Data science projects. Data engineering specialists offer a solution and can take this often considered tedious but important work out of the hands of data scientists.
Data engineering and data integration are combined and simplified with the emergence of Integration platform as a service (iPaaS). The technology is hot and the major IT vendors have already made several acquisitions to strengthen their iPaaS offering. Recently Dell Boomi with the acquisition of Unifi and last year Salesforce with the acquisition of Mulesoft. Salesforce wants to become a major player in the field of data and has done several acquisitions of data players. This year Salesforce made headlines with the acquisition of data analysis platform Tableau.
The middle market and smaller software resellers remain and have difficulty finding the right platform solution in which costs, speed and ease of use during the migration and output vs. revenue for their clients are in balance.
This is good news for organizations that can already offer suitable iPaaS solutions for this market segment. They can capitalize on the shifting market dynamics and now grow rapidly and are interesting targets to be acquired by strategic Investors who are already active in this market or who want to enter this market additionally.
Outlook and M&A trends in 2020
The M&A dynamic and deal flow in the traditional IT markets were exceptionally high in 2019 and buy & build was the name of the game for many strategic IT parties and Private Equity investors. Looking to 2020, we see the following important trends that drive M&A in the Dutch IT markets:
Continued growth in M&A activities, in particular Managed Services Providers and Cloud software companies. Buyers are mainly Private Equity and strategic domestic and international parties who want to expand.
More and more specific and vertical applications in the Dutch Cloud software markets.
Increased interest in International expansion to our neighboring countries such as Belgium and Germany or transatlantic crossing to the US.
This will also attract the interest of international strategic investors who would like to help with the international expansion plans as long as it is controlled without putting too much strain on company resources.
Supply and demand from the UK of software and services companies because of Brexit.
Spain and Portugal remain interesting but the domestic M&A dynamic in mid-market IT has remained limited. That is why there is now momentum for foreign buyers.