The digital transformation of M&A markets
20 December, 2017
Posted by:

Bert.Kroes

Category:

M&A IT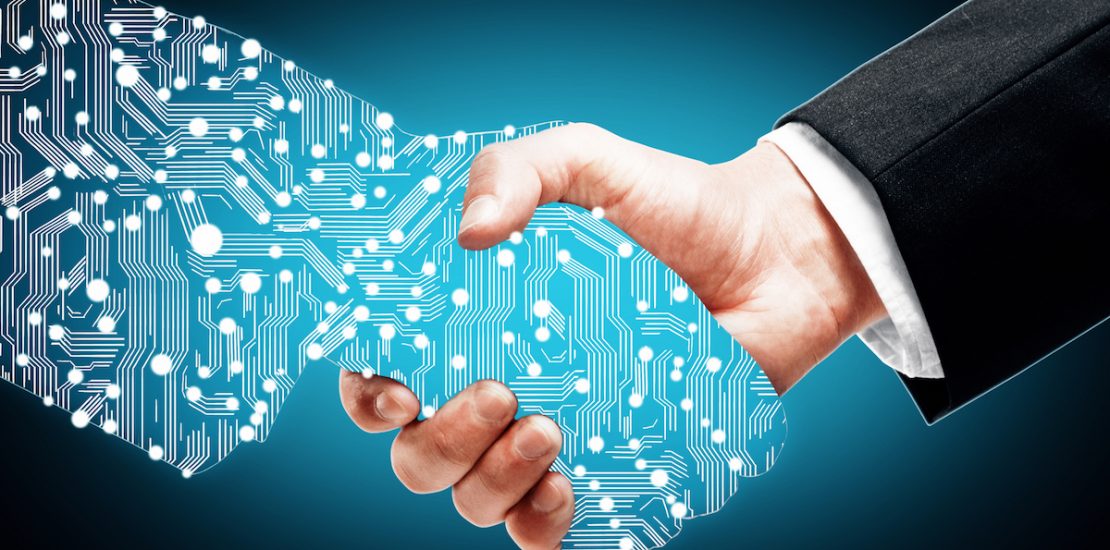 The upward trend for mergers and acquisitions in the IT markets continued unabated in 2017. The positive investment climate can be seen in the overall deal flow of the Technology sector and the clear buy & build strategy of IT service providers and private equity operating at home and abroad.
But 2017 was also the year of the digital transformation of the economy, with steadily increasing influence of big data, data warehousing, data analytics and business intelligence (BI). The introduction of Software Cloud technology and extensive local and international Internet infrastructures with support from market leaders such as Amazon (AWS) and Microsoft (Azure) have also accelerated the digital transformation.
The increasing value of BI companies
Data has become invaluable for all companies, from startups to global enterprises. Data access and insight is a trigger for organizations to implement and maintain BI solutions. But Data Integration and implementing BI can also be very complex with many specialized areas such as ETL and data warehousing that can only be maintained by IT departments and BI specialists.
SAP (Business Objects), Oracle (Hyperion), IBM (Cognos) and other larger IT players have made significant efforts in recent years through major acquisitions in BI and are regarded as the current market leaders.
But self-service BI is on the rise where end-users have no need for IT departments or specialist BI knowledge to get started with data-driven tools.
Qlikview and Tableau are becoming dominant players in self-service BI but emerging strong in the market is Microsoft with SQL Server in combination with PowerBI. Not entirely unexpected because Microsoft already is a household name for many in software solutions.
The increasing demand for BI ensures that IT service providers will focus on attracting specific BI knowledge and skills through acquisitions. Larger international players such as Axians (VINCI Energie) are acquisitive, also in the Netherlands, which we saw at the beginning of this year with the acquisition of VCD automation. Other medium-sized International IT service providers are looking for targets in the Netherlands, but local IT companies are also looking for BI, which we saw in the dealflow this year. ETL and BI specialist Opdion was acquired by Novisource and Datinzo was acquired by BI company Performation. Noteworthy was also the takeover of Corporate Performance Management company Tagetik by Wolters Kluwer. We foresee that the playing field of buyers and sellers in the BI area in the Netherlands will be very active in 2018.
Managed Services
The consolidation battle in managed services has been going on for several years. The market is known for a complete pallet of services from Datacenter Colocation to IT infrastructure (IaaS) and Cloud Business software as a service (PaaS, SaaS) in addition to the older DC Hosting and on premise services. Larger players and private equity have been very active with mergers and acquisitions in these markets. There is also split and specialization. Internationally, Rackspace was on the acquisition path with the acquisition of Datapipe and In Europe Claranet was very active with 3 acquisitions. Sentia was active in the Netherlands with the takeover the Dutch branch of Intelligence and Amsio. PQR has merged with 2ML and KPN has bought Qsight. The acquisition of the Vancis Datacenters by Interxion was also striking, as a result Vancis, part of Strikwerda Investments (SI), is now fully focuses on Cloud and managed IT services.
KPN remains an important potential buyer of MSPs because it fits within their current strategy to become more and more a high-quality IT service provider in order to be able to cope with the decline of traditional Telecom services, partly as a result of technology transition to VOIP, internet TV and other digital services. KPN also has to deal with the increasing competition from VodafoneZiggo and recently the newly formed combination of T-Mobile and Tele2.
The playing field has become a lot smaller, but there are still great opportunities for buyers to identify new targets and for sellers to find strategic connections.
Government and IT
Digital government is currently a priority of the new Dutch administration. Especially now that important government tasks are decentralized to municipalities, there is a major challenge to digitize as many tasks as possible, not only from the point of view of efficiency, planning & control and the various local government domains but also to keep all stakeholders informed of the progress of important activities in time. Projects, local councils and citizens are to be better involved in important matters. Smart IT entrepreneurs have picked this up and developed platforms that combine these aspects and bring Politics closer to citizens. This is very interesting for larger service providers and private equity with a clear focus on government and municipal markets. Roxit Group has recently been active in this market with the acquisition of Brein with support by Main Capital. Striking was also the acquisition of Impactive by Decos. Both companies are very active in digitizing government processes.
Cross-border M&A: Portugal, Spain, North and South Africa
1 year ago, we wrote an article about M&A in Spain and the opportunities that can be achieved for adventurous IT entrepreneurs. Although still relevant, the crisis in Catalonia did have an inhibiting effect on the financial climate.
A new cross-border market where we are recently operating and see opportunities is Portugal. Portugal has had a hard time during the economic crisis and, like Spain, the M&A landscape has long been characterized by banks that continued divestment activities of non-core business. But Portugal is blessed with an excellent Technical University near Porto (U.Porto) where high-quality IT professionals are trained with relatively low labor costs. Entrepreneurship is encouraged from the University and the campus offers space for high-tech companies and start-ups. Here lie opportunities for Benelux entrepreneurs to look for new Cloud technology applications and software breakthrough developments in all kinds of areas such as IoT.
We are active in both Spain and Portugal with interesting dossiers in Managed Services and Facility Management for which we are looking for international candidate buyers.
New to us are the requests from larger North and South African IT companies that are strongly positioned in professional resources, but who would like to gain a foothold in Europe via M&A and seeking direct access to the pan European market in order to optimally deploy their own resources in competition with the IT service companies from India. The Netherlands and Belgium appear to be the right markets for them, especially now that the UK is leaving the EU (Brexit).
Outlook 2018
According to analysts, 2018 will be the best year ever for M&A in the Dutch market which we also see confirmed in our own mandate portfolio. We are positive and, in addition to our M&A activities, are strengthening Team CIC with a number of experienced associates focused on technology and corporate finance in order to further support and expand our activities in the Netherlands as well as our cross border operations.