Spanish IT distribution company Diode sold to GTI Software & Networking
Sale mandate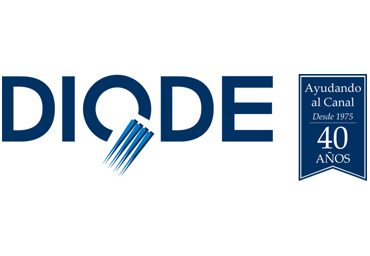 GTI Software & Networking has reached an agreement with Spanish Wholesale Distribution leader Diode and owner Banco CEISS for the acquisition of all the shares of Diode.
The Bank was looking for a strategic exit as part of a planned divestment program. GTI was selected as the most appropriate buyer for Diode.
Following the acquisition's closure, Diode will remain an autonomous entity and is to keep its brand name. The firm – which has offices in Madrid and Barcelona, as well as a Portuguese outpost in Estoril – reportedly turned over about €35m last year, and is aiming to add at least another €5m to its top line in 2016. Its new owner GTI has annual revenue in excess of €200m.
The operation is part of a moment of growth for Diode and a necessary strategic step for GTIs future position in the market says CEO of Diode Agustin Alarcon.
"Last year we achieved benefits after billing 35 million euros. It was the right time to sell for the previous owners of Diode and GTI was the best choice that was put on the table." GTI considered the operation as a great opportunity to grow in various segments taking advantage of the good economic times that the national market is experiencing.
In this sense, Juan Pablo Rossi, President of GTI, speaks of two years with relevant growth, even "with Spain" to lead the European market. The Executive does not hesitate to point out the importance of specialization within the business of wholesalers, in a clear reference to activities that Diode currently is operating in.
Diode celebrates its 40th birthday this year and used to be a part of Dutch IT firm Getronics (divested in 2001). Its business is split into two distinct areas encompassing communications, and point-of-sale (POS) technology. In the former, it works with more than 20 vendor partners include Motorola, Ruckus, DIGI, Wavecom, Fluke Networks, Lantech, and Cradlepoint. Its POS, barcode, and auto-ID unit stocks brands including Zebra/ Motorola, Honeywell, Epson, and Opticon.
Operating from an International perspective, CIC has advised Diode and owner Banco CEISS and has actively brokered in the sale of Diode until the successful completion of the deal.
CEO of DIODE, Agustin Alarcón: "The high professionalism of CIC and its excellent knowledge of the IT Distribution market throughout the whole process of selling Diode have proven essential for a good conclusion of the operation."
Unicaja-BCEISS's Investment Director Herwann MAHAUD,: "We are very satisfied with the decision we made of hiring CIC to actively explore investors throughout the IT world in order to find the best candidate for Diode. Besides its proven track record, its high contribution in the advisory and execution sides has been fundamental to the success of this transaction."