Innovestit Group acquires Stiply
Sale mandate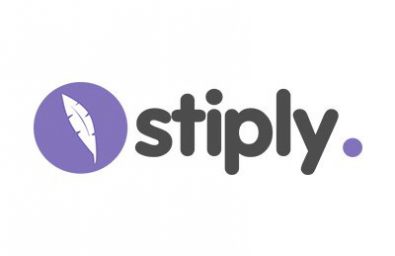 Innovestit Group, specialist in the automation of financial and administrative back-office processes, announces the acquisition of Stiply, specialist in digital signatures. "With Stiply, we are responding to the growing need of our customers to further reduce administrative burdens and to combat potential fraud. Stiply contributes to compliance and more efficient business processes, "says Erik van Doorn, CEO of Innovestit.
Stiply is a digital tool that helps to sign digital documents faster or immediately obtain a valid debit authorization. "Various studies show that the market for e-signatures is growing strongly. According to Allied Market Research, the global market will reach $ 3.44 billion by 2022,"says Erik van Doorn. "The acquisition of Stiply adds significant value to our existing products and services portfolio and strengthens our distinctive character in the European market."
Legal validity
Companies and institutions easily conclude legally valid agreements with Stiply. An audit trail of every transaction is recorded as additional proof. Stiply ensures that documents are chained back without having to worry about it. This also works for large quantities of documents at the same time (bulk). In short, an indispensable app for every Finance, HR or Sales professional and organizations that process large amounts of documents to be signed. "Being part of InnovestIT Group will accelerate our development, because we now have economies of scale and can combine the knowledge of the two organizations," say founders René and Joost Kuhlmann of Stiply.
Strategic fit
CIC Corporate Integration Consultants supervised the entire sales process, negotiating the terms and conditions, connecting the various stakeholders, collaborating with various specialists up to and including the intensive period of due diligence and finalizing the various agreements. Bert Kroes Jr., M&A consultant at CIC Corporate Integration Consultants: "It was very nice to see the strategic fit between the two companies. The highly complementary services ensures that both parties create great added value for customers and stakeholders." As befits a digital e-signature company, all contracts were signed through Stiply.
About Stiply
Stiply, founded in 2015, is a digital tool that helps you to quickly and easily put a valid signature on contracts or statements or immediately obtain a valid direct debit authorization. The company is growing fast and has more than five hundred customers. In addition to customers who are served directly, Stiply works with a number of partners, such as Carerix (recruitment software), Nmbrs (HR software) and Exact (business software). Stiply focuses on the European market and already supports nine languages.
Innovestit Group helps companies and institutions with the digital transformation of their back office. The holding includes five operating companies: Coforce, Diesis, Easy Systems, ICreative and Stiply. Together they offer a total solution for reducing the administrative burden of financial and back-office processes, including software for purchase-to-pay, order-to-cash and robotic process automation that seamlessly integrates with ERP, CRM and Document Management and other back office systems. With 120 employees, the company serves more than a thousand customers