Écart acquires majority in MINOX Software
Sale mandate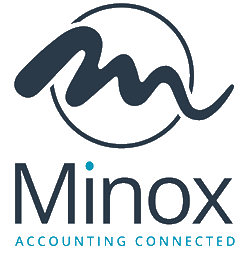 Private equity firm Écart has acquired a majority interest in MINOX Software.
Since 1983 MINOX has belonged to the top five most used accounting software suites in the Netherlands and is particularly popular among accounting firms who use the software for its efficient booking and clear reporting features. The simple and user-friendly design of the Minox administration software suite is also widely used by entrepreneurs in the SME market.
An important consideration for Écart to participate in MINOX is the stability of the MINOX products and the high customer satisfaction of the MINOX user base.
Simultaneously Écart sees great benefits in the cloud version of Minox for existing and new MINOX users.
"Very soon a series of additional Cloud modules will follow on top of the Minox Software suite that are particularly interesting for our target groups, namely accounting firms and SMEs," says commercial director Paul Brouwer. "Working in the Cloud" has proven, especially for accounting software, to have many advantages: always available, platform independent (also suitable for Apple, Google PCs, tablets and smartphones) and no worries about versioning and making backups." MINOX Software can grow much faster with its new majority shareholder Écart and respond to the high demand for administrative cloud software. Both in the field of development and marketing additional people will be recruited. CEO and majority shareholder of MINOX Software Ton Janssen (60 years) will step down after 25 years in service of Minox and make room for a new general manager. After the change in management Ton Jansen will take place in the Supervisory Board.
CIC has advised MINOX Software and its managing director and major shareholder Ton Janssen and has actively brokered in the sales of MINOX software until the successful completion of the deal.