Detron acquires part of the activities of 2e2 Netherlands
Sale mandate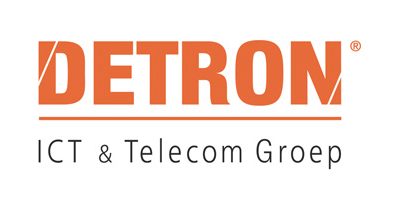 Detron and 2e2 Netherlands have completed the acquisition of two units of 2e2 Netherlands, namely 2e2 Integration & Services and 2e2 Skilled Resources, by Detron, one of the larger Dutch independent business IT & telecom services to SMEs and mid-business market. Both parties are very happy and positive about the process and the final transaction.
CIC acted on behalf of the Detron ICT & Telecom Group, is co-initiator of this project and has successfully advised, brokered and assisted in the actual completion of the purchase / sale process. This is the third time since 2008 that CIC has realized a transaction with Detron.
The acquired business will be placed in the newly formed division Detron ICT Solutions, of which includes Detron subsidiary Kender Thijssen will also be part of.
The acquisition of the two 2E2 units creates a powerful collaboration within Detron in the field of ICT solutions, bringing customers the same, if not a still better service offering.
George Banken, CEO of Detron "Detron has grown strongly in the past few years. From a product-oriented IT services provider, Detron is transformed into a specialist in managed IT services. The activities of 2e2 Netherlands fit into this very well. This acquisition strengthens our position in the market again and also offers 2e2 customers a wider range of continuity and service. "
Henk van Kranen, CEO of 2e2 Netherlands: "We are very pleased with this transaction. Detron has in recent years developed into a strong player in the Dutch ICT market. Our customers will be assured of quality service at competitive prices. In addition, our employees are in very good hands. This acquisition also provides them with greater opportunities. "
About Detron ICT & Telecom Group
Detron ICT & Telecom Group was founded in the summer of 2008 and consists of several companies that are all within the IT and telecommunications services with focus on individual disciplines. The companies operate individually and independently, but also work united if customers so desire. Detron believes that the increasing demand for integrated voice and data services and integrated fixed and mobile solutions, necessitates that Detron has knowledge and experience regarding all aspects that go with it. Each of the companies is also very capable of independently providing that particular service where the customer requires.