Abram Schermer and Holland Venture invest in Avensus Netherlands B.V.
M&A consultancy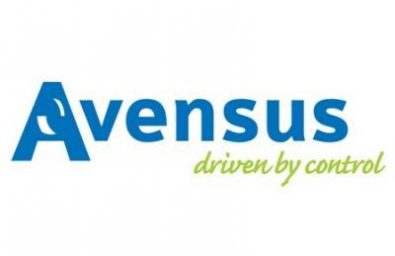 Abram Schermer and Holland Venture invest in cloud and security specialist Avensus. The investment supports Avensus to achieve further growth in the financial world and the health care sector and to develop its technological expertise further in cloud and security.
Avensus was founded in 2000 and provides manageable and secure IT solutions that contribute to cost control, continuity, secure storage and data protection.
Avensus has a loyal and appealing customer base. The top authorities in Dutch banking have already been profiting for years of Avensus Crypto Services; the only Dutch security specialist with the highest accreditations to provide these services.
By translating its expertise to other sectors Avensus managed to acquire its current position as IT partner for healthcare institutions. The Protection of privacy-sensitive data for this sector is of vital importance and Avensus acts as directing and sourcing partner in the field of managed cloud services.
CIC advised and guided CEO Ed Trautig in the search for a suitable investment partner for the future of Avensus. This led to a match with IT entrepreneur Abram Schermer. The relationship between Bert Kroes of CIC and Abram Schermer was previously created by the successful sale of systems integrator Qwise to the Vision IT Group in 2010. CIC was also involved with the completion of this transaction. Both men have come to the conclusion that they complement and reinforce Avensus internally and in the market together.
Abram Schermer invests alongside Holland Venture. The venture capital company sees in Avensus an experienced player with a proven track record and a clear vision of the security market.In combination with specialist IT knowledge in the field of Cloud Security and Encryption, and the growing market share within the healthcare sector, Avensus fits perfectly within the investment strategy of Holland Venture. Schermer will actively support the IT company in the field of commerce and strategy.
Ed Trautig CEO Avensus "Avensus sought, based on its growth strategy, a supportive partner with the right network and financial resources. The search for the right partner was picked up in a proper manner by CIC by making the right calls about what was needed in the process to find the right partner. "
Holland Venture has invested in the last 35 years responsibly and successfully in more than 130 Dutch SME companies. With a clear investment strategy, it operates in the attractive growth markets Healthcare and Technology. The experienced and dedicated investment team knows what entrepreneurship is and is committed to an open, sustainable and professional relationship with the management teams of the companies they invest in, with the common goal to achieve growth. Holland Venture is supported by a broad network of successful entrepreneurs in Healthcare and Technology.
Avensus specializes in Cloud & Security Services, thus making a direct contribution to business issues such as cost control, flexibility and continuity. Via Secure Outsourcing Services, we help our customers, who rely herein on our knowledge and collaboration with leading IT partners. Unique is the selection of Crypto Services Avensus to support the financial sector. These services are essential when it comes to reputation protection, and regulatory compliance. Avensus is seen by the customer as the partner for manageable and secure reliable IT solutions – www.avensus.nl.